Introducing Your Price Bi-Fold Doors
Stylish, durable and ultra-secure, the expansive panels of our bi-fold doors from Origin let more light into your home.
Your Price Bi-Fold Doors - bi-folding doors for the south east of England
Designed and manufactured in Great Britain and made from premium grade aluminium, this is an expertly crafted door system, perfect for any type of home in Surrey, London and Kent.
In a new build, an extension or an older period property, the doors' expansive glass panels give you an uninterrupted, wide-screen view of the outdoors.
Why choose the Origin Bi-fold Door?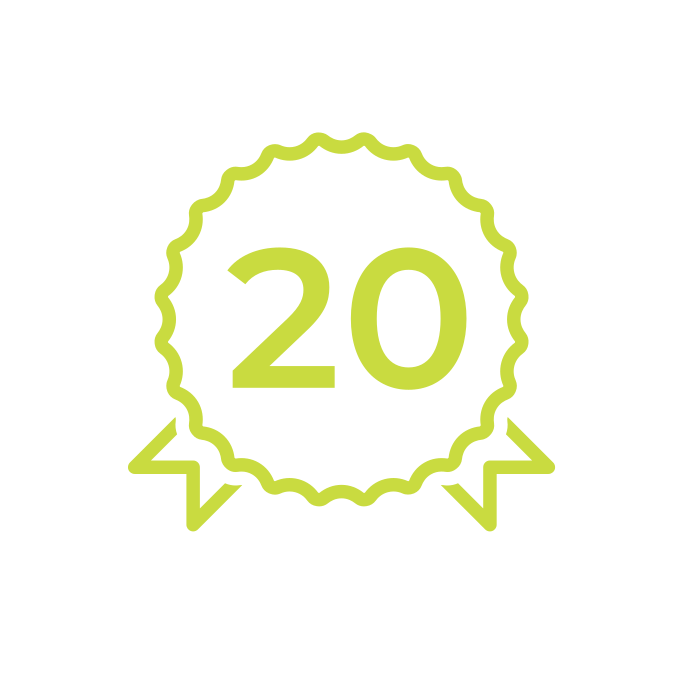 Up To A 20
Year Guarantee



Bi-fold doors made to last
All our doors go through rigorous quality testing at every stage of the manufacturing process, to reassure you that you are making a choice that is truly built to last.
Your Price Bi-Fold Doors doors from Origin are supplied with the highest quality features and components – and an industry-leading 20-year guarantee with every installation by Your Price Bi-folds's expert team.
If you want a seamless link between indoors and outdoors, our bi-folds provide a weathered threshold that can be sunk into the floor with a small lip to ensure a weather-tight seal. So no matter whatever the weather in the south east of England, you can be assured of a dry floor!
Non-weathered thresholds, which are completely flush with the floor, should be used only on interior doors because they offer less protection against the elements.
Security for peace of mind
You need to feel secure in your own home – and Your Price Bi-Fold Doors Bi Fold Doors don't just meet the latest security standards, they exceed them.
The doors come with a unique eight-point locking system, as well as heavy-duty zinc hinges and a cylinder lock. Both are designed to resist even the most determined would-be intruder.
You may be satisfied with a contemporary black, white or grey door. Your taste might be more adventurous.
With the Your Price Bi-Fold Doors Bi Folding Door, you have the choice of more than 150 RAL colours, which means you can create a door that complements both the interior and exterior style of your home.
Your Price Bi-Folds's designers can work with you to discover the perfect external bifold doors for you.
As well as the dizzying array of colours on offer, we also give you the option of different shades on the inside and outside of your double glazed bi-fold door.
That means you can select both a colour that reflects the décor of the interior of your home, and another that works in with the style of its exterior. Contact Your Price Bi-Fold Doors today to find out more
We understand that investing in your home is a deeply personal choice. So it's important that you are reassured that you can work with us to create a finish that is ideal for you.
At every step of the process, from concept to delivery, Your Price Bi-Fold Doors will work with you to deliver a truly customised aluminium bifold doors installation that you will enjoy for years.
The safety of your family is of paramount importance, so Your Price Bi-Fold Doors Bi-fold Doors by Origin include features specifically designed to protect you.
Special finger-safe gaskets stop little fingers from becoming trapped when the doors are in use, while magnetic catches hold the doors firmly in place once you have folded them back.
Doors that glide effortlessly
These doors do not slide, they glide. And it is so satisfying when your doors glide quietly and efficiently along their tracks.
The smooth motion of the bi-fold door is delivered by the slimline carriage in the bottom track that ensures you can open and close them with ease.
Once you have chosen your door, you will want a handle that suits your taste – and our bi-fold comes with a wide range of options.
Strong, sleek and hard-working, our handles are available in modern, elegant styles and are created with care and dedication to give you the finish you want. Your Price Bi-Fold Doors can help you decide which handles will work for you.
The doors' sophisticated weather-tight seals ensure your home is resistant to the extremes of the south east of England climate, as well as keeping your energy bills low.
Your home will stay bright and cool in summer, warm and cosy in winter, allowing you to enjoy every room regardless of the season.
Our bi-fold doors allow you to enjoy the view and space they create without the worry of time-consuming or costly maintenance.
While wooden or uPVC doors might expand and contract in certain weather, our premium grade aluminium frames do not have this problem. And the powder-coated finish means there is no need to touch up fading paintwork.
Transform your property with bifold doors from Your Price Bifolds
We are leading suppliers and installers of Origin doors throughout the South East. Our bifold specialists have a wealth of experience in all aspects of bi folding doors and glazing, including the latest double and triple glazing technology.
We can manage the process from start to finish to deliver and install made to measure bifold doors, all for highly competitive prices.
If you do not know what doors you would like, we can guide you through the process of choosing your bifolds. There is a vast choice to pick from, including size, configuration, colour, and handle design. We will ensure that you are armed with the knowledge to make the right choice.
Your Price Bifolds: Committed to outstanding customer service
At Your Price Bifolds, we offer a combination of exceptional customer service, excellent workmanship, fast supply due to our partnership with Origin. This ensures that we offer our customers the highest level of service when it comes to the supply and installation of bi folding doors.
We use the highest quality materials and the products are expertly manufactured, using the latest cutting-edge technology. Whether you are a residential homeowner looking for the supply and fit of new bifold doors for a new extension or renovation project, or you are in the trade and need a reliable supplier of trade bifolds our team is here to assist.
We can help with every aspect of your installation, including any planning permission, surveys, and design. We can work around your space and budget, to ensure you get the perfect bifold doors for you.
All installations are completed by our experienced, in-house team of installers. They always aim to minimise disruption and take the correct measures to protect your home. After any installation, we will ensure that you are 100 per cent happy with your bifold door installation. If you have any questions or any issues arise, our helpful customer service team is just a phone call away.
An outstanding reputation for bi fold doors
Here at Your Price Bifolds, we take great pride in our excellent reputation. Much of our work comes from repeat business and word-of-mouth recommendations for existing happy clients. Our team is reliable, professional, and we guarantee a personal service.
With over 25 years' experience in the glazing industry, we are confident that we have the knowledge, experience, and expertise required to create a fantastic end result, which will never fail to impress. When you are planning a property renovation or you are in the trade, we will always provide the best glazing solutions and we will never be beaten on quality.
Bi-folding doors offer huge choice
Our range of bifold doors from Origin offers endless possibilities.
Constructed from either uPVC or high-grade aluminium, they offer security, thermal performance, and design that combines to make a truly innovative way to transform a room. With different configurations, colours, shapes and sizes, and more, they offer a vast choice to create a luxurious glazing feature to enjoy all-year-round.