While there are lots of ways to link indoors and out with new doors when renovating your home, some spaces (like garden offices) are already based outdoors. With the trend of working from home now the norm, many households want to build the perfect study or home office in their garden.
You'll have many design decisions to make about your garden office layout and look, and selecting the most suitable windows and doors is key. The right products can create a practical, welcoming space with lots of natural light, enhancing the functionality and comfort of your new study.
Here are some ideas for choosing the best doors for your garden office.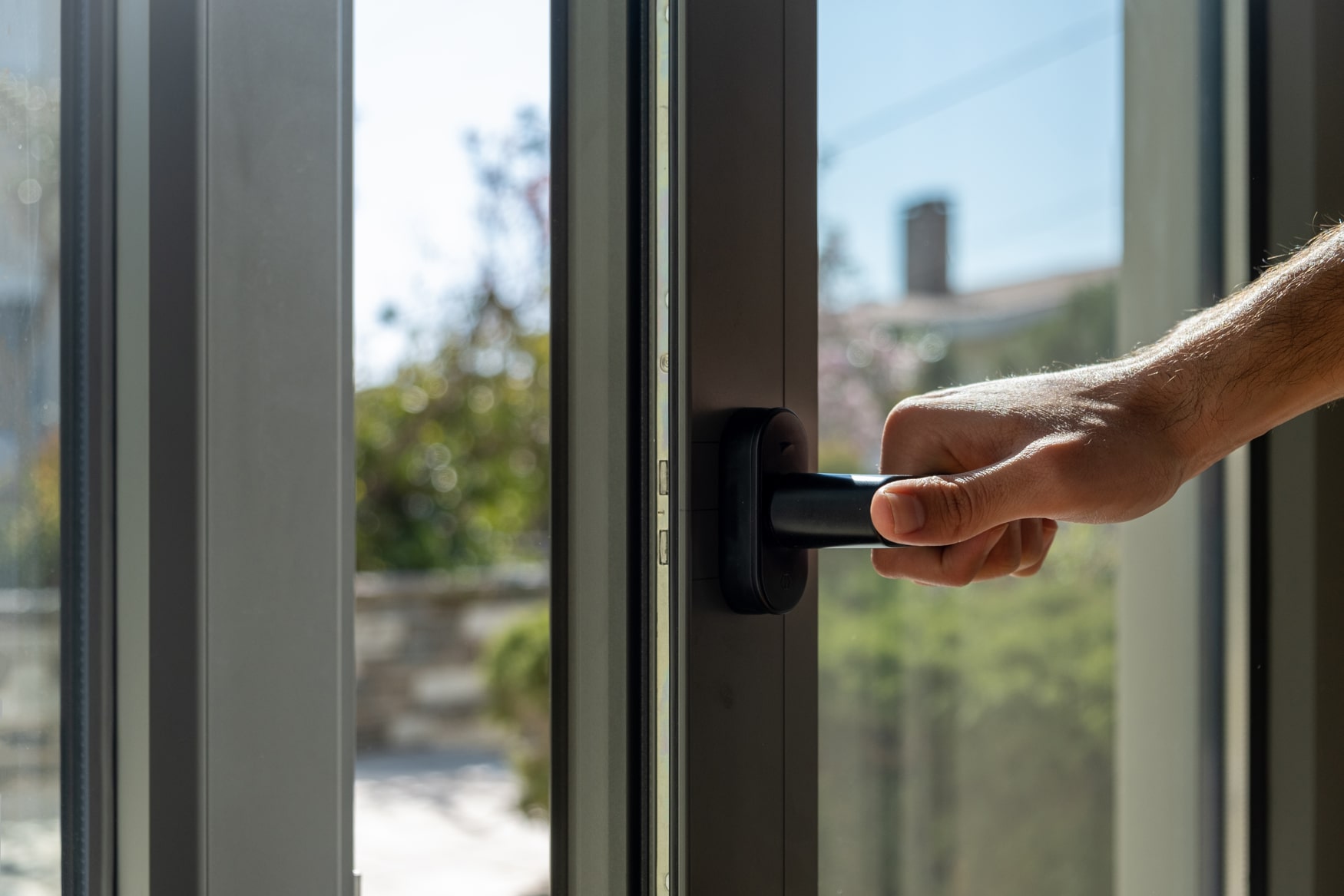 Bring in more natural light with aluminium frames
A garden office should be designed with your needs in mind, creating a space that helps you feel motivated and productive. Working from home often means less time spent outside during the day, but that doesn't mean you can't bring the outdoors in for a practical, light and airy space.
Aluminium doors are a great choice for garden rooms thanks to their slimline frames. Modern profiles don't block out light with bulky frames, so your home office feels bigger and brighter. Having more glass also allows for expansive views, creating a lovely outlook while your work.
Choose bifold doors for customised spaces
Do you want doors that help your garden study meet your needs? Aluminium bifold doors from manufacturers like Origin are a great option, giving you control over the design. They're high spec, compact, take up less space when fully open and have multi-locking systems to keep your home office security tight.
Bifolds provide impressive views when shut, but you can also open them up in the warmer months to help you feel like you're working outside. Work with a top supplier to choose the right configuration for your available space, and you could even opt for a corner installation, adding the wow factor to your office design.
Have a large garden office? You could even consider sliding doors for a glass wall effect.
Create the right finish with bespoke designs
Work with your supplier to design the perfect bespoke doors for your garden office. The finishing touches you choose can define the overall look and feel of the installation. Many people choose Anthracite Grey for the frames, for example, because it complements wood well. However, you could even opt for a colour to match the cladding or garden greenery, or have something more striking like black to make the frames stand out.
You should also select a high-quality handle to create an elegant finish, from premium stainless-steel designs to soft touch lever handles. Whether you want a chrome, white, black or rose gold touch to your door, there's a handle to suit every garden room design.
Looking for the right doors for your garden room? Contact us
If you're looking for a garden room door supplier and installer, speak to the team at Your Price Bifolds. We offer free, no-obligation quotes, working with clients across the South East in Barnes, Battersea and beyond.
To get started, call now on 0203 874 5166.