Introducing our Origin Aluminium Sliding Door
Smooth, effortlessly stylish and very strong, the Your Price Bi-Fold Doors Sliding Door by Origin is a superb addition to your home.
Aluminium Sliding Patio Doors
When you want a wide-screen view of your world, the Your Price Bi-Fold Doors Aluminium Sliding Door delivers the perfect blend of efficiency and elegance.
The impressively large glass panels, supported by a sleek aluminium profile, create a minimalist look that is both stunning and practical. All that natural light will give you an increased sense of space in your the south east of England home.
Why choose the Origin Sliding Door?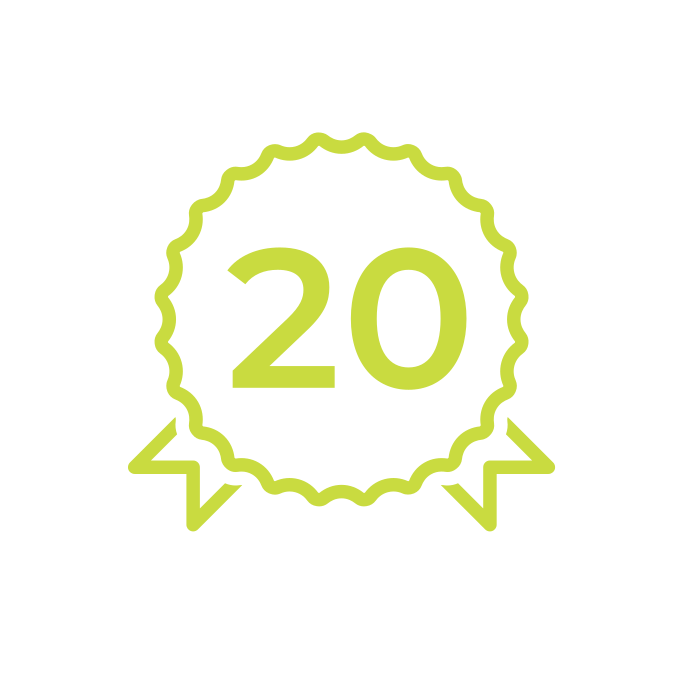 Up To A 20
Year Guarantee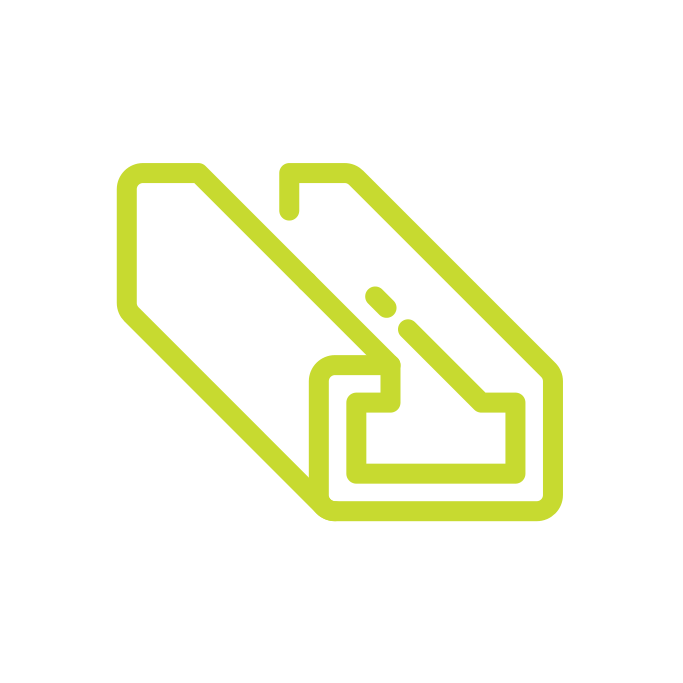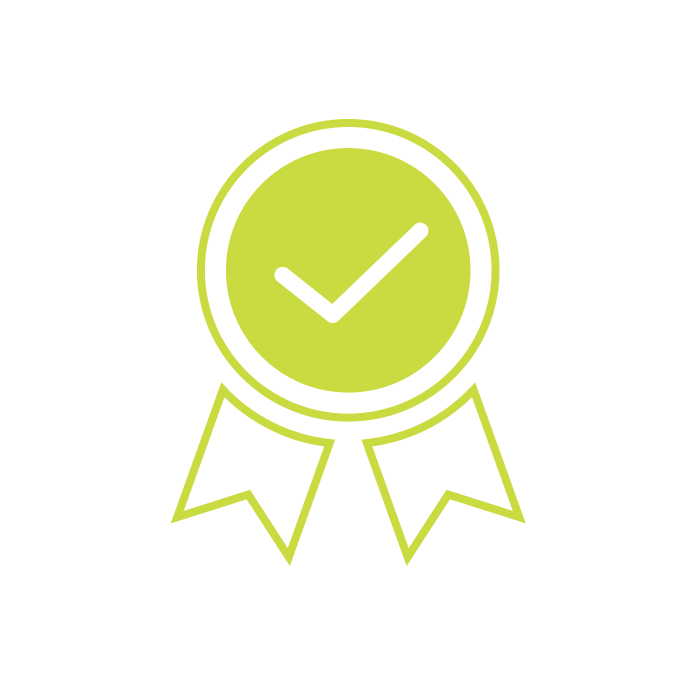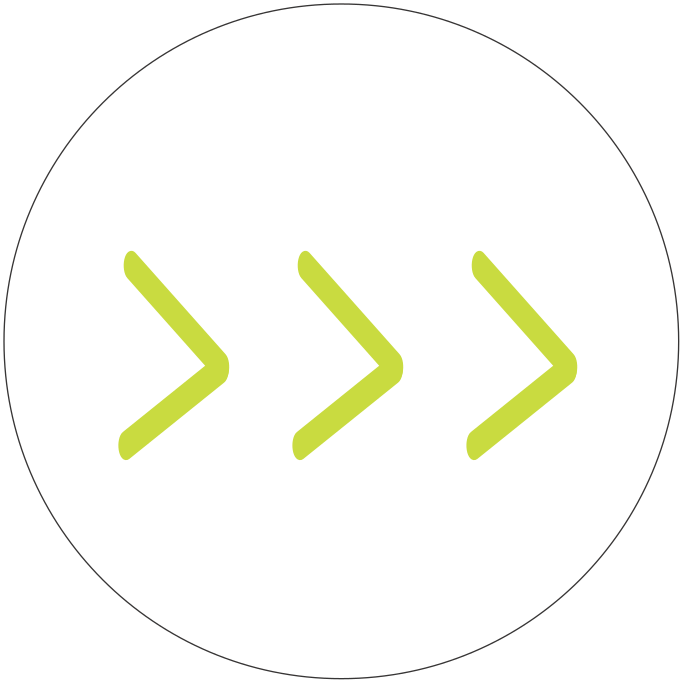 Smooth to slide & effortless to open
This aluminium patio door does not slide, it glides. Its running mechanism is designed to allow the door to open effortlessly.
Built to be as strong as all Your Price Bi-Fold Doors doors by Origin, they can be used with large panels of glass without becoming heavy or difficult to open. You will have a flawless operation that lasts for years. Installation by Your Price Bi-Fold Doors will mean that they continue to glide for years and years.
Fully bespoke sliding doors
Every home is different, which is why our products are bespoke and tailored entirely to your requirements.
Our expert team at Your Price Bi-Fold Doors will advise you on the right size, configuration and colour that work best for you. Every last detail can be customised so that you take delivery of the doors of your dreams.
With more than 150 RAL colours to choose from, our Aluminium Sliding Doors cater for every taste. Whether you want bright primary shades or deep earthy tones, you will find a colour that works for you.
All our Origin aluminium doors are finished with a beautiful, durable powder coating that reduces the risk of fading. Combine this with Your Price Bi-Fold Doors's professional installation for doors that will last you years.
Safe & Secure Patio Doors
Aluminium is a tough metal, but we go the extra mile to ensure our doors offer the highest levels of security. Each Origin patio door is equipped with an ultra- secure multi-point lock with a minimum of six points of locking.
The frames are structurally connected to the glass, which makes it much more difficult for intruders to breach.
Although the Your Price Bi-Fold Doors Sliding Door by Origin is extremely strong and robust, it is also lightweight and user-friendly. This is because only prime pieces of aluminium are used in its construction.
Aluminium is resistant to the elements and will not warp. We offer a guarantee of up to 20 years on the sliding door, and 10 years on the glazing.
The Origin Sliding Door is manufactured using low-emissivity glass, which has an invisible coating that reflects heat back into your room.
Our doors feature a polyamide thermal break in the profile, which improves efficiency. That means you will be warm in winter, cool in summer no matter where you live in the south east of England – and your energy bills will be lower.
Create the wow factor with sliding patio doors
Have you always wanted uninterrupted views of your outdoor area? Your Price Bifold's range of bespoke patio doors and sliding doors from Origin can completely transform a home. As leading suppliers and installers of made to measure sliding doors in the South East, we are here to assist you with any project.
Our sliding doors, bifold doors, and other glazing products are renowned for their performance, aesthetic appeal, and security, and they carry a range of prestigious accreditations.
With their ability to carry large glass panels, sliding doors are the top choice for people looking to flood their property with natural light. When shut, they create a wall of glass and offer incredible views of any outdoor space. We supply and install only the very best products on the market, manufactured from premium grade aluminium or advanced uPVC, that are effortless to operate and come with long guarantees.
Do you know what sliding doors you would like? Whether you have good product knowledge or none at all, we can ensure that you pick the right sliding patio doors for your property. There are countless RAL colours, different configurations and handle choices. Whether you need assistance with planning or surveying, advice on specifications, or assistance with design, we are here to help at every stage of the process.
Your Price Bifolds: We offer exceptional customer care
Customer service is at the heart of our work at Your Price Bifolds. We value each and every customer and much of our work comes from recommendations. We are proud to be able to offer not only exceptional sliding doors and other glazing products but experience and expertise that dates back 25 years.
We understand that everyone's requirements are unique and we guarantee that your new doors will meet your precise needs. We can provide in-depth knowledge and advice to help you choose the best solution for your project.
The installation of any sliding doors and other products is completed by our in-house installers, who will ensure the process is as simple and hassle-free as possible. They will treat your property with care and always clear up after themselves. If you have any questions after the installation of your new sliding doors, we offer professional support whenever you need it.
Sliding doors, designed for you
Here at Your Price Bifolds, we will supply and install sliding doors that look incredible, and allow in heaps of natural light. Whether you are looking to increase the feeling or space and light or make your property more energy-efficient, we can create products that are designed for you.
Our products boast the very latest in glazing technology and precision engineering to deliver outstanding results. All our products come with lengthy guarantees for your complete peace of mind.
Maximise the light with aluminium sliding doors
Sliding doors are one of the many patio door styles that are growing in popularity. Aluminium is so strong that the frames are slimmer and can allow for larger glass panels. All Origin sliding doors have a flawless design underscored by strength, aesthetics, and low maintenance requirements. We are Origin partners and can supply and deliver sliding doors in super-quick time.